How we live our lives today tends to be pacey. We often overlook personal health to meet a growing list of demands and neglect our bodies – our sole vessel through life. This neglect, if left unchecked, builds up over the years and creates a plethora of health issues that could have been easily avoided.
Therefore, no matter how important the job, it may be time to find a way to balance your responsibilities at your workplace with your responsibilities to your well-being. Staying healthy has purely financial aspects, too. A visit to the doctor could be both costly and time-consuming.
Yet sticking to an eating plan and finding an exercise you feel comfortable with is simple enough achievements, which will lead to better productivity, satisfaction with life, and possibly boost your lifespan. Let's take a closer look at how feasible it is to live healthily in a world as dynamic as ours.
Proper Nutrition Is Key
Gut bacteria, new research shows, could be linked to certain diseases, including depression, autism, anxiety, and other mental diseases. In other words, you are not only what you eat, but there is a very good chance what you eat is directly impacting your quality of life. It has already been proven that high sugar consumption would lead to anxiety and interfere with sleep, for example.
So, why do we keep sticking to our bad eating habits? The answer is precisely that, habits. We have grown accustomed to a way of life that often rewards over-reliance on instant food that can be eaten quickly, on the go, and at the expense of most of the nutritional value, we need to function.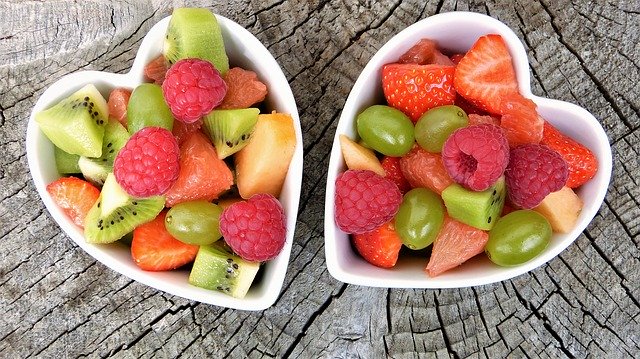 Over time, our poor eating habits lead to conditions that may have been averted almost too easily, including obesity, diabetes, and even ulcers. However, with a minimum attendance to your diet, you can create nutritional plans that will safeguard you against a slew of diseases but also provide you with the energy you need to push through a busy day. Establishing such nutritional habits will certainly take a while, but once you do, you will notice a quick improvement in your quality of life.
Exercise, Important but Not Too Important
Exercise is another touted lifestyle practice. While listening through churched-up calls to break some sweat right now can be off-putting, there is a very good case to be made for exercise. Whether you are not athletic or even don't see the point, working out has its upsides. And, the best part is that you don't even have to do too much to access its benefits.
These benefits include better sleep, improved cognitive ability, and boosting your mood. Even non-athletic people who do exercise three times a week report better overall week at work, coping with depression a little easier, and generally having a more positive outlook on life.
Hobbies Play an Important Part
Another key aspect of your well-being is doing the things you love. Ideally, you would want to have a job that brings you joy but if this is not entirely possible, then finding hobbies you love will be a nice escape from reality and a way to recharge your mental batteries. Physical exercise and proper nutrition are important, but arriving at a point in your life where you are happy with everything you do is even more important.
Different people have different hobbies, too. Some love doing sports as a way to pass the time, others prefer watching sports. To some people, having the opportunity to play at one of the best Canadian real money casinos is enough while others prefer traditional video games.
Whether you are a casino-goer or casino player, or just love to unwind watching sports in your evenings, or perhaps even cooking, finding your own special thing is important. A hobby will help you find something for yourself that allows you to derive pleasure, meaning, and desire for personal growth.
Another healthy and tempting thought is to turn your hobby into a profession, which is ultimately what many people try to achieve. To get to that point, however, you will need to start taking better care of yourself. Admittedly, finding great medical specialists won't be too difficult, but you will probably agree that it's better to see a doctor for a regular check-up instead of finding something off with your health.
A proper diet can be the source of a much-coveted lifestyle change. And, if you do throw in a few hobbies and perhaps just an hour of exercise a week, you are already looking at a new, healthier you.